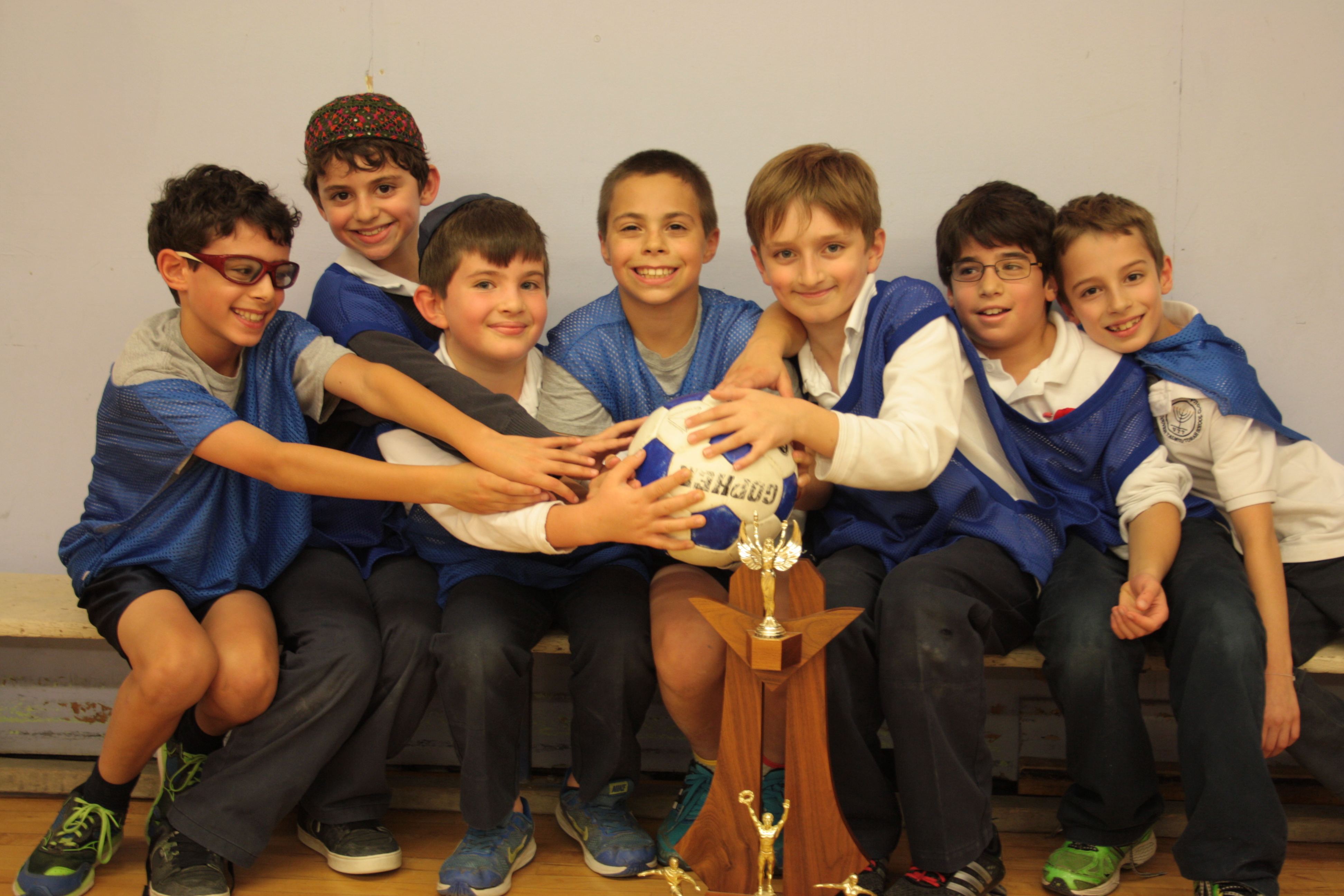 Physical education is an essential component of the healthy development of children. Establishing good fitness habits when students are younger is strongly linked to good fitness habits in adulthood.
Starting in Grade 1, students participate in health and physical education three times per week, where they learn many different skills, sports and games. Fitness and nutrition is an important subject area and is integrated throughout the school year. A strong emphasis is also placed on life skills such as teamwork, making an effort, sportsmanship, leadership and positive thinking.
Lunch Time Programs: Intramurals & Clubs
Intramurals are a competitive, sport-focused program offered to students in Grades 3-7.
Clubs are all-inclusive, non-competitive activities offered to students in Grades 1-7.
Starting in Kindergarten, Talmud Torah students are placed on one of the four house teams: David (blue), Devorah (red), Moshe (green) or Esther (yellow). This is the team that the student will be on for the next eight years, and is the team each student represents in our annual Maccabiah Games. All students will earn house points for participating in intramurals and clubs programs.
Click this link to view this year's lunch time schedule.